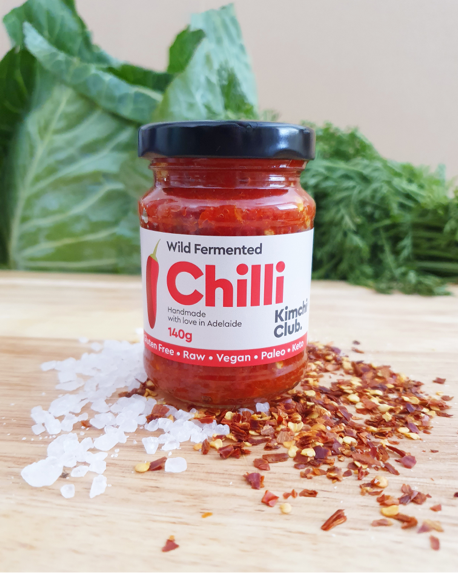 Fermented Chilli (8x140g)
Our chilli is warm but not as hot as you might think.
It reveals a sweetness and complex flavours from its cousins in the capsicum family. Add it to any dish that needs some warmth. Try it with meat, tofu, curries, eggs and roast vegetables. Mix with mayonnaise for the yummiest hot chips and… chilli chocolate ice cream. It'll knock your socks off.
Available in cartons of 8x140g.
Fermented Chilli (8x140g)
$119.60
5 in stock
Store: Keep refrigerated below 4°C.
Chilli
Water
Kimchi Club's organic vegan kimchi juice
Sea salt
* We use certified organic chilli whenever they are available
Wild Fermented

No Preservatives

Gluten Free

Raw

Vegan

Paleo

Keto

100% Australian Ingredients