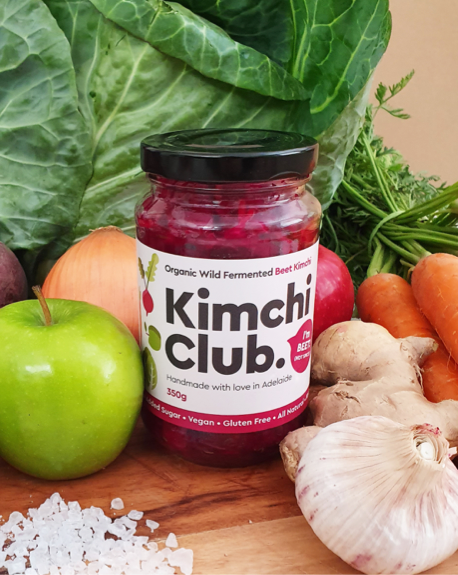 Beet Kimchi (6x350g)
A non spicy and zesty variety that adds colour to any dish.
Our Beet Kimchi has the beautiful velvety colour of beetroot. Like our Naked Kimchi, it is not spicy but its earthy, slightly sweet taste will enhance any dish.
Beautiful with salads and mouth watering in a burger, with smashed avocado it's a taste sensation.
Beet Kimchi (6x350g)
$89.70
32 in stock
Store: Keep refrigerated below 4°C.
Organic beetroot (40%)
Organic cabbage
Organic carrot
Organic apple
Organic onion
Organic garlic
Organic ginger
Water
Sea salt
All Natural

Wild Fermented

Probiotic

Prebiotic

Raw

No added Sugar

Gluten Free

Vegan

Keto

100% Australian Ingredients