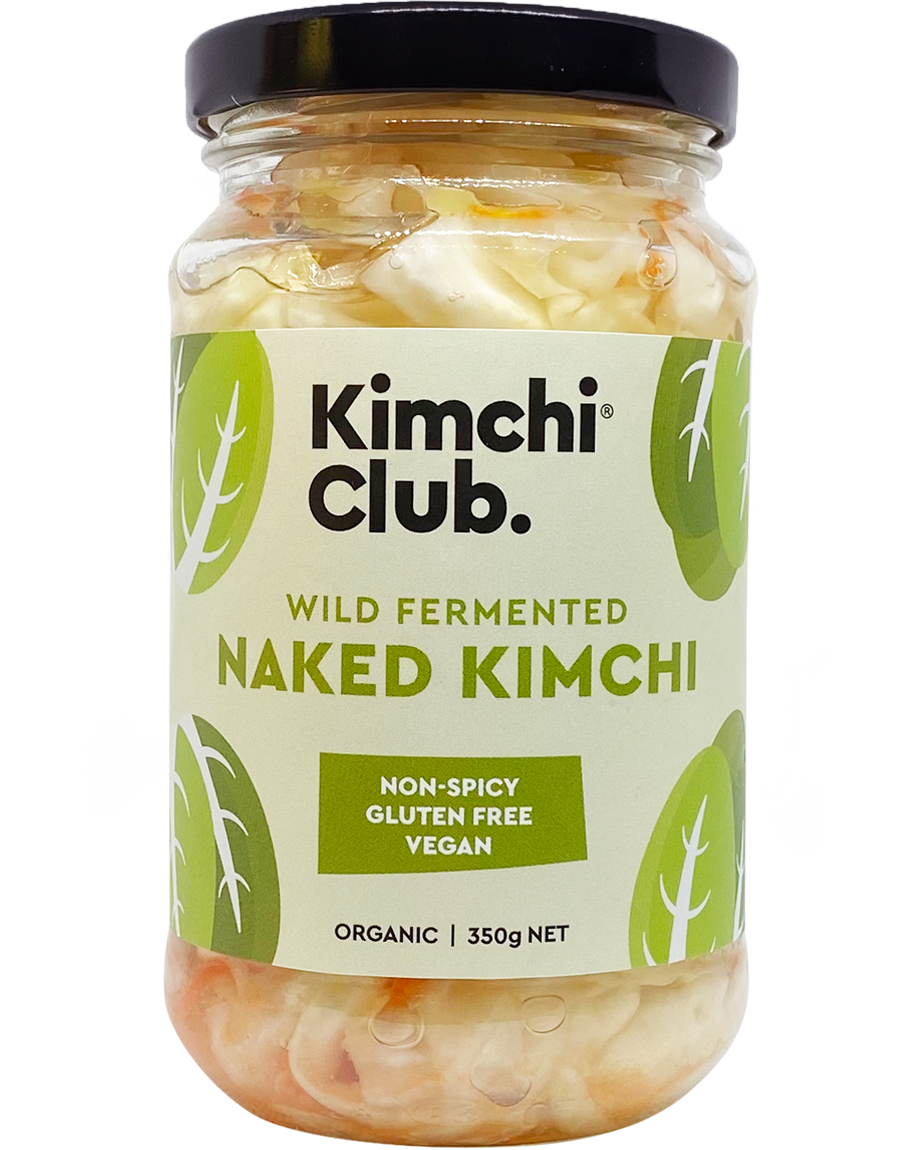 Naked Kimchi
Naked Kimchi is perfect for families, with no added chilli.
Our Naked Kimchi gets its name from the fact it contains no chilli, making it a popular option for families and those with a sensitive palette. It has a tangy and fresh taste.
Naked Kimchi pairs well with any food, including BBQ , salads, curries and stir fries. Some of our customers like to eat it straight from the jar and adventurous types have been known to pair it with natural yogurt or vanilla ice cream.
For sale online in 350g jars.
Available in local gourmet stores in both 350g and 130g jars.
Find a store near you
Store: Keep refrigerated below 4°C.
All Natural

Raw

Wild Fermented

Probiotic

Prebiotic

No added Sugar

Gluten Free

Vegan

Keto

100% Australian Ingredients
Certified organic cabbage
Certified organic carrot
Certified organic apple
Certified organic onion
Certified organic garlic
Certified organic ginger
Filtered water
Sea salt
ABSOLUTELY LOVE your products......I use the Garlic, Ginger & Chilli & either the Beetroot or Naked Kimchi EVERY single day..... I am SO glad I found them.

Carol H. Ardrossan SA

This Naked Kimchi is my baby girl's favourite and she loves it!

Anonymous, Adelaide Hills

I came across naked kimchi by accident a few years ago when I briefly lived in Adelaide (and honestly I have not found an equivalent product in Australia, that tasted as good).


Polina. NSW