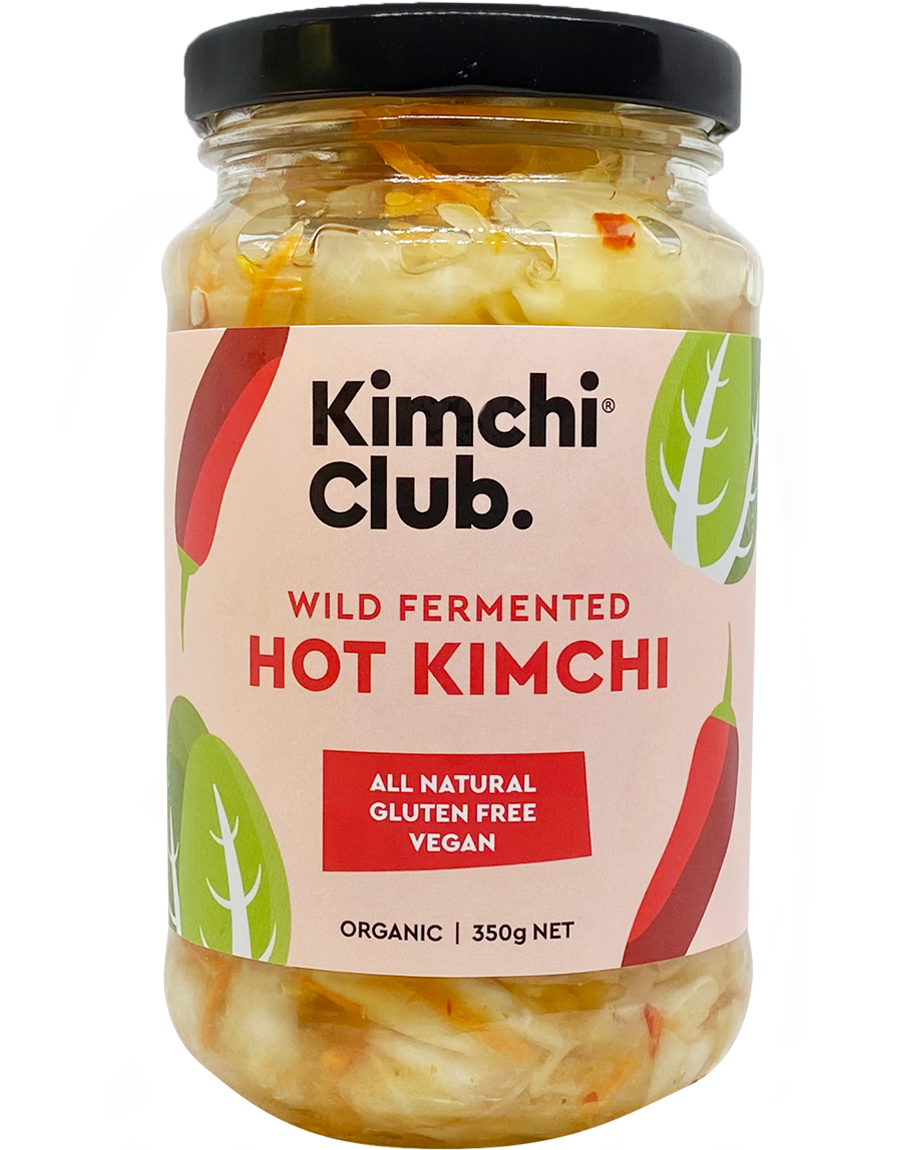 Hot Kimchi
The traditional Korean recipe with a mild spiciness
Our Hot Kimchi is essentially the same recipe as our Naked Kimchi with the added hotness of chilli peppers. It's extra tangy on your palette with a medium spiciness profile. It can be eaten with almost any dish.
Consider serving it on a cheese platter – the spiciness and tanginess of the Kimchi enhances the umami of cheese. Use the leftover juice to create the best Bloody Mary you've ever tasted.
For sale online in 350g jars.
Available in local gourmet stores in both 350g and 130g jars.
Find a store near you
Store: Keep refrigerated below 4°C.
All Natural

Raw

Wild Fermented

Probiotic

Prebiotic

No added Sugar

Gluten Free

Vegan

Keto

99% Australian Ingredients
Certified organic cabbage
Certified organic carrot
Certified organic apple
Certified organic onion
Certified organic garlic
Certified organic ginger
Certified organic chilli
Filtered water
Sea salt
I always add Hot Kimchi into my salad and that brings perfect flavour!

Anonymous, Adelaide Hills