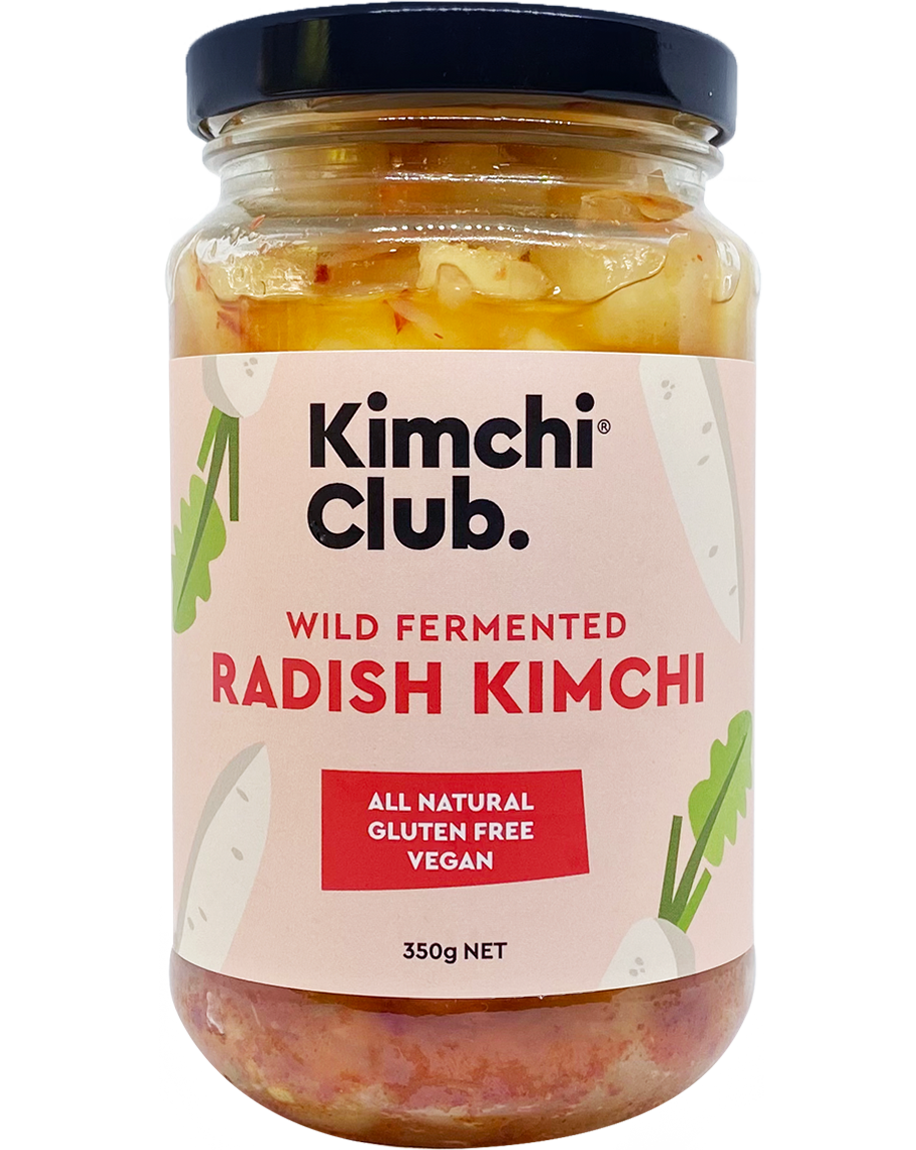 Radish Kimchi (mild spicy)
Our Radish Kimchi is a jar full of crunchy and tart little cubes of locally sourced premium daikon radish.
Wild fermented and with just a little chilli to balance the natural sweetness of the daikon, it's easy to eat and traditionally said to aid digestion. An excellent topping or side dish to accompany any meal, it's traditionally served with Korean Fried Chicken.
Radish Kimchi (mild spicy)
$14.95
Store: Keep refrigerated below 4°C.
All Natural

Wild Fermented

No Preservatives

No added Sugar

Raw

Probiotic

Prebiotic

Gluten Free

Vegan

Paleo

Keto

99% Australian Ingredients
Local daikon radish
Certified organic carrot
Certified organic apple
Certified organic onion
Certified organic garlic
Certified organic ginger
Sea salt
Chilli
My kids love taking it to school for recess, they like it with any food!

Ann L.

Delicious product, tastes so clean and flavoursome.

Nick C.